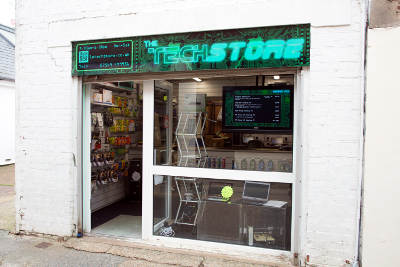 Sales & Repairs in Newport
We are a local computer shop offering new and refurbished machines and components, as well as repair and troubleshooting services for a majority of devices including PCs, Laptops, Tablets and Phones. We're a friendly bunch with years of experience in various technical fields.
You can find us at the top of Scarrots Lane, across from the Bakery, opposite Heroes.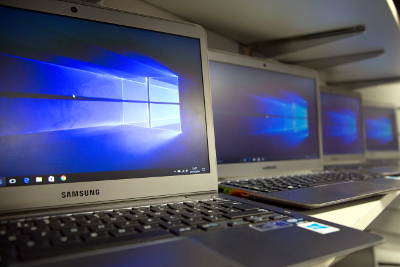 Refurb Laptops
Refurbished Laptops
We offer affordable refurbished Windows 10 laptops, with i5 & i7 machines from £200, and Pentium / Celeron machines from £150.
All of these machines are good for general use, like browsing the internet, social media and video calls, and Office / School work. Some of the higher end machines can play older and simpler games.
Availability of different specs of machines varies, so please contact us to find out what we have at the moment.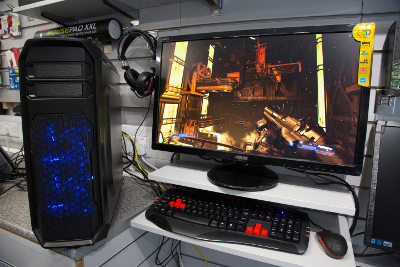 Custom & Gaming PCs
The market for PCs, especially gaming PCs, moves very quickly. So that you can get the best value for money we're quite happy to quote you for the best value setup that meets your needs.
Cabling & Accessories
We carry a wide range of cable and adapters for many consumer devices, so if you're stuck for somewhere local to source what you need now that Maplin is gone, give us a call or drop in!